Puppy Parties: "Pawties"
Everyone loves having parties with their friends, including your pet(s), and what better way to capture the memories of those times and special moments than with a photo or video? At the Pet Doctor Doggie Daycare & Boarding Facility, we host parties – or should we say "pawties" for your pet(s). Whether you're celebrating a birthday or a holiday, your pet and their closest 4 legged friends can have a great time, complete with snacks and games. Monthly party bookings go fast, so make sure to call us to schedule!

Pawties
We have created options for 5 or 10 4-legged friends per pawty.
Half hour or 1 hour bookings
Indoor or outdoor options
Themes
 Please call us for pricing packages and needs for your Puppy Pawty.
**Book early as our pawty slots book fast and few are available monthly.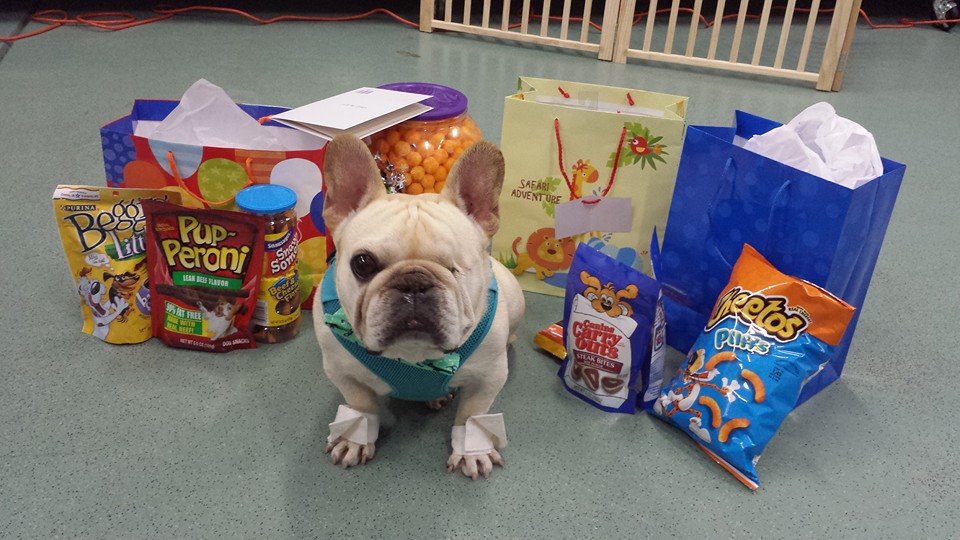 Pawtie Favors
Gourmet cakes
Gourmet cookies
Themed decorations
Themed costumes
Themed party favors
And more…
Single photos
Group photos
Themed photos
Action photos
Pawty photos
Indoor or Outdoor
Regular video
Go pro
All the same options as photos