Veterinary Technician
Our veterinary techs performs a wide variety of animal nursing duties under the direction of our licensed veterinarians. We are in need of a vet tech who embodies a strong work ethic, effective communication skills to interact with both pet owners and coworkers, and enjoys working with animals.

Job Duties and Responsibilities:
Determines animal requirements by conducting examinations and interviews; reviewing care plans and records; completing laboratory tests and studies, and diagnostic imaging.
Cares for animals by taking vital signs; collecting samples; administering medications, drugs, and vaccines; bandaging and wrapping wounds; performing hydrotherapy, physical and inhalation therapies.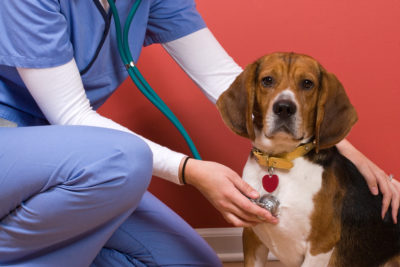 Supports animal examinations by assembling required supplies and instruments; securing and bringing animals to examination room; restraining animals; providing assistance as directed; explaining animal's status to owner.
Supports surgeries by assembling required supplies and instruments; setting-up surgery table instruments; restraining animals; completing local/regional anesthesia; operating and monitoring anesthetic machines; hooking-up ECG monitors; preparing surgical site; placing catheters; obtaining blood gases; cleaning-up post-surgical site; maintaining sterile conditions; obtaining and verifying medications.
Maintains animals by feeding and watering animals; cleaning animals' rooms, cages, and equipment; changing cages; observing for clinical signs of disease.
Maintains safe, secure, healthy and humane environment by sterilizing and wrapping instruments; sanitizing and disinfecting holding and operating areas; storing sterile supplies; verifying shelf life; following standards and procedures; complying with legal regulations.
Maintains animal records by documenting animal conditions, reactions, and changes; updating database.
Maintains equipment by following operating instructions; troubleshooting breakdowns; maintaining equipment supplies; performing preventive maintenance; calling for repairs.
Keeps supplies ready by inventorying stock; advising management of needed supplies; verifying receipt of supplies.
Completes daily and weekly general clinic tasks as listed
Updates job knowledge by participating in educational opportunities; reading professional journals.
Maintains a positive and cooperative work environment with other staff
Other related duties as assigned
Experience Requirements:
Previous veterinary practice experience is required
Affluent knowledge of veterinary terminology and procedures
High School Diploma is required
EXPERIENCE IS A MUST! NO EXCEPTIONS.
*SALARY IS BASED ON EXPERIENCE.