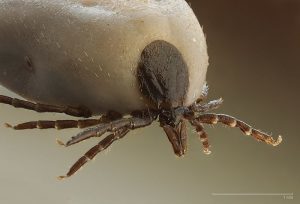 Hey world!
The handsome Spokesperson of The Pet Doctor here, Sir Frederick, and I have to step in and drop some knowledge about flea and tick prevention. I know the next post was to be about allergies, but with all the news of Tick borne diseases on the rise I have to make sure that all my friends and family are safe!
Just like the name implies Tick Borne diseases are disease that you or your pet can get from a tick's bite. Ticks are small arachnid ectoparasites that feed on the blood other mammals, reptiles and birds. Now that we know thy enemy, we need to know how to protect against them. A monthly flea and tick preventative is going to be your weapon of choice. First and foremost you need to pick up the kind of flea and heartworm preventative that best fits you and your pet.
Topical products:
You can apply topical products like K9 Advantix, or Frontline Gold. These two products are applied by parting the fur and applying directing to the skin. It travels around the skin via the oil on their skin. So the trick is not to wash it off once you apply it. Give your pet a bath before their next application time which should be monthly on the same day. If you need some or are running low you should contact The Pet Doctor today!
Chewable Treat/Pill:
You can use a chewable treat such as Nexgard or Bravecto. These are flavored tablets that are palatable and encourage your pet to be eager to eat them. They work to prevent/kill fleas and ticks from the inside out. Nexgard needs to be given every month for continued protection against fleas and ticks. Bravecto on the other hand is a product that works for 12 weeks. It's a convenient product as long as you remember every 3 months to give the tablet. REMEMBER these are not flea and tick repellants, the parasite must bite the pet and then it will be killed.
Environmental treatment:
Treating your yard against parasites is a good defense against fleas and ticks as well. It provides another advantage for your loved one in this war against these disgusting parasites. Have your yard treated periodically to eliminate the threat.
That's what I got for you right now, I assure you my diligent and brilliant staff at The Pet Doctor has more information for you. Just call for an appointment today 843-650-1555